Abdourahman Jobarteh like a lot of his friends had the intention to travel abroad for a better life until a family member convinced him to stay and find a meaningful job in The Gambia. Nothing made sense to him at first until he was told to apply for a Gambia Investment Export Promotion Agency (GIEPA) supported program on poultry. "I learned about poultry from GIEPA. I was involved in layers and later saw myself in broilers. But the programme took us to the livestock farm in Abuko where we learned in both theory and practical," he said, which has been very meaningful in shaping his understanding of the field.
During his time in school, Abdourahman realized he was not doing well academically. After much thought and with the guidance of his family, he was convinced that his love for chickens could become a profession. "I remember the training and how we were taught to medicate our animals. I received a certificate from GIEPA after 6 days of training then later saw the Tekki Fii advert which I applied for and received." The grant enabled him to set up his poultry farm with150 chicks, some feed, and other items.
The young poultry lover benefitted from Tekki Fii training sessions and gained valuable insights into the entrepreneurial world.
"I learned so much but most importantly, the marketing lesson was great in getting me to understand how to make good customers. I was involved in the business, but I did not have a viable market. So, we were taught the different strategies to reach customers including branding and visibility measures to promote the business."
Abdourahman is not only relying on the poultry as the chicks need some time to grow before they can hatch and begin to sell. He wanted to take his entrepreneurship journey further by applying for the pilot Youth Tricycle Initiative.
The Kanifing Municipal Council (KMC) in partnership with the Youth Empowerment Project (YEP), Social Development Fund, and Tuk Tuk Transport Concept launched the Youth Tricycle Initiative in 2020 to support young people with employment opportunities and address the constraints in transportation through a youth-led approach.
He was selected as one of the two beneficiaries of the pilot scheme which requires them to pay the loan in a year. "I am now driving a tricycle alongside pushing my poultry business, which is still in its crawling state as I am waiting for the chicks to grow before I can slaughter them. So, I am utilizing the tricycle business to make up for the waiting time. I have employed one of my friends to handle the poultry farm and look after it while I do the transport business." He explained.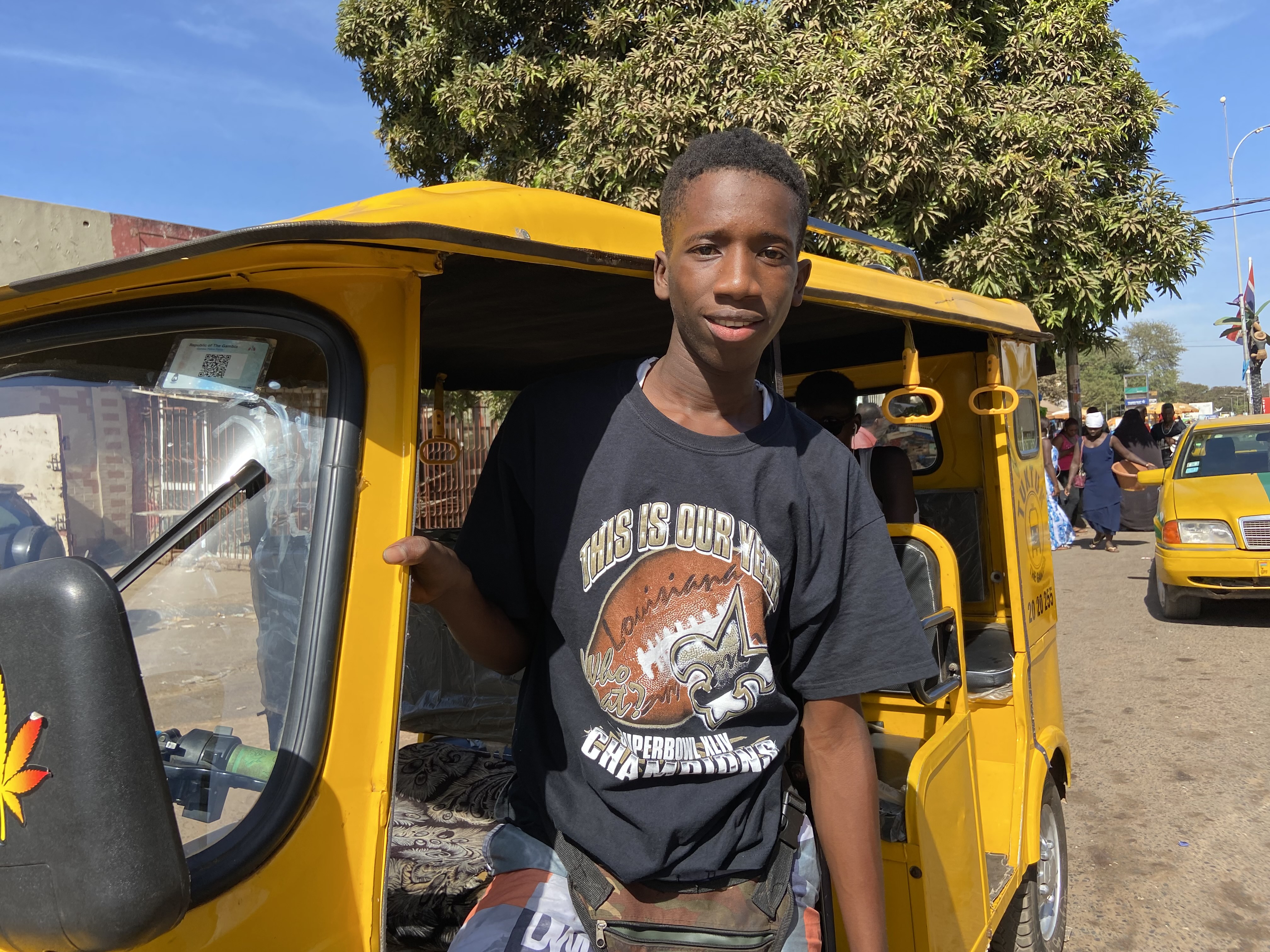 He has become a Tekki Fii champion as he continues to encourage his relatives and friends to tap into available opportunities. "The tricycle is doing well and in fact, a lot of young people have expressed their interest," he laughs. "So, this has been inspirational" he added.
Abdourahman is convinced that no one can encourage him to embark on the irregular journey to Europe in search for greener pasture. "It is very possible in this country. All you need is the aim and intention to want to do better for yourself and your family. Instead of idling in the streets, you can learn a skill. Nobody expected such immense growth within a short period. Now young people are realizing the importance of business."
---
Enjoyed this post by Isatou? Share it with others.
View count: 1308
All posts